Planned for 2021 (subject to minimum enrolment numbers & COVID)
Dark sky weekend at 34 South

Nightscapes and Star Trails
Photoshop and Lightroom - Back to Basics
Photoshop and Lightroom - Astrophotography Processing Techniques

Interested? Read course descriptions
or contact me
and you will be emailed when courses & excursions open for enrolment. Your email won't be used or passed on for any other purpose.
I took my first star trail in September 1978 using a borrowed SLR camera. In June 1979, Dennis Di Ciccio published his fantastic and first ever annalemma photo in Sky and Telescope magazine. This photo captured my imagination and I guess I've been hooked on astronomy and astrophotogrphy ever since. In 2013, Dennis was assigned to edit a feature I co-authored for Sky and Telescope. He introduced himself to us by email and told us how awesome he thought our images were and I had the great pleasure of telling him how his image inspired me as a teenager to spend a lifetime capturing the heavens first on film then using digital media.

"Forces of Nature"


I have taught photography workshops on a diverse range of photographic skills at the Photoaccess Arts Centre in Canberra since 1996, exhibited work in more than 30 solo and group exhibitions, and written & photographed features for Sky and Telescope and Australian Geographic magazines.
I retired from full-time work last year and have moved to a great property 34 South, located between Young and Cowra away from towns with dark skies and almost no artificial lighting visible. This year I am modifying my astrophotography workshops with Photoaccess to make use of the remarkable dark skies at my property. The foundation will continue to be the
"Nightscapes and Star Trails"
course running two times per year aimed at non-novice photographers who are novice astrophotographers. If you are also a novice photographer, and want to do this, we can set you up with beginners photographic skills course to lead you into the Nightscape course. There may be field events such as the recent one night, "Murrumbidgee Midnight Madness Tour" later in the year. We also have scheduled a 3 night event, "Long Weekend @ 34 South," for the Queens Birthday Long Weekend. The Photoshop and Lightroom workshops will also run. The house move has taken longer than anticipated and costing the catering and additional labour equirements isn't going to be easy.


We've had lots of fun during the events these past two years and I am getting great feedback.
Hope to see you sometime.
Joe


Read detailed course descriptions
"On Golden Pond"
A river of stars - 31st August, 2019 during "Murrumbidgee Midnight Madness"

"Eclipse over the Andes" - Argentina, July 2019

While I do a lot of work locally, I have travelled all over the world with my late friend and co-conspirator, Bengt Alfredsson from Sweden. For the past twenty years, we chased total solar eclipses in all corners of the globe also capturing astronomical phenomena and regular "travel" fare at the same time. Sadly we lost him to a cruel disease earlier this year. "Forces of Nature," (image top left and large version in gallery 1) was one images we captured on one of our adventures. Leaving our hotel rooms in Java at 2:30am we walked up a mountain for 90 minutes to get an overview of two volcanic calderas undergoing mild activity. The lightning in the background and the Milky Way were just icing on the cake.


Aurora @ Kvaloya, Norway, 2015




Eclipse over the Grand Tetons, USA 2017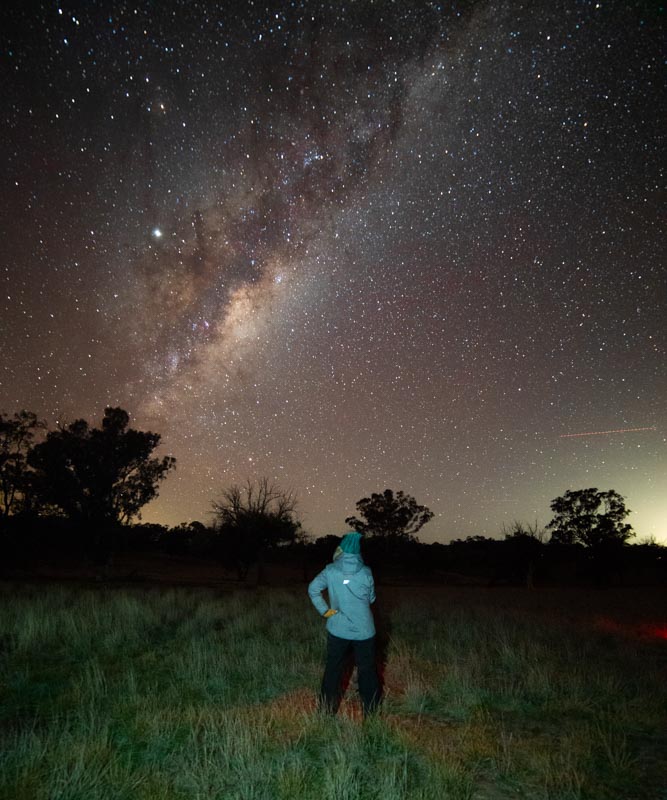 "Sari Sari Night"
Sari shoots the stars at a "Nightscapes and Star Trails" workshop field trip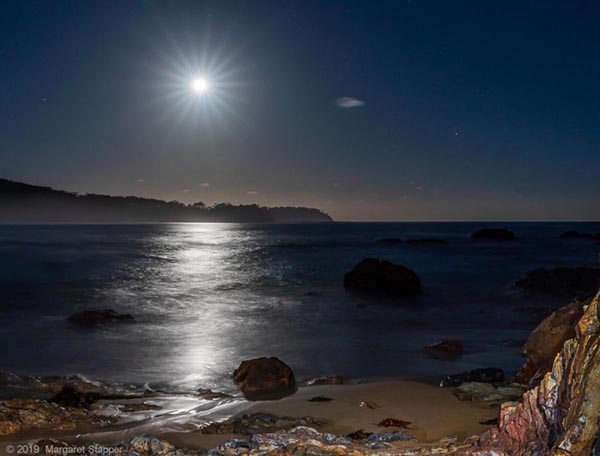 Tomakin Moonrise by Margaret Stapper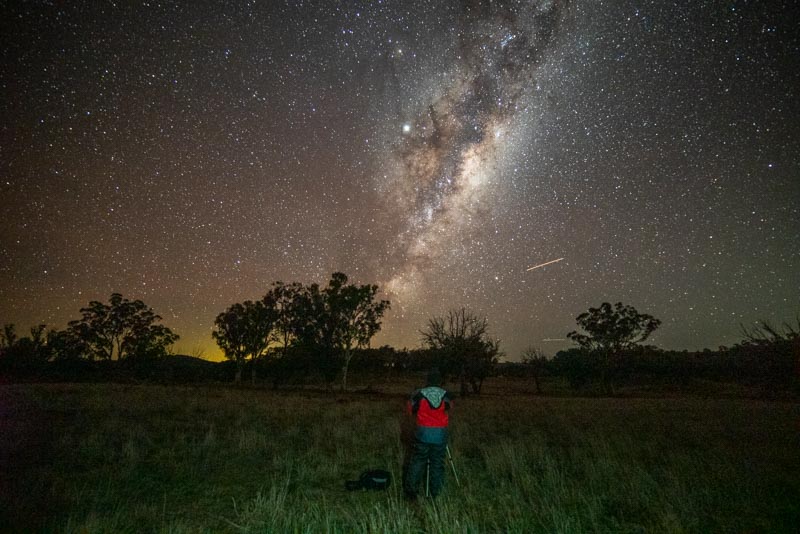 "Sue - CIWS or Star whiz?"
Sue Cunningham at the
"Nightscapes and Star Trails" workshop field trip
Field Trips

I plan field trips for my courses so that we travel to locations with dark skies drive of 40 minutes up to a one hour each way.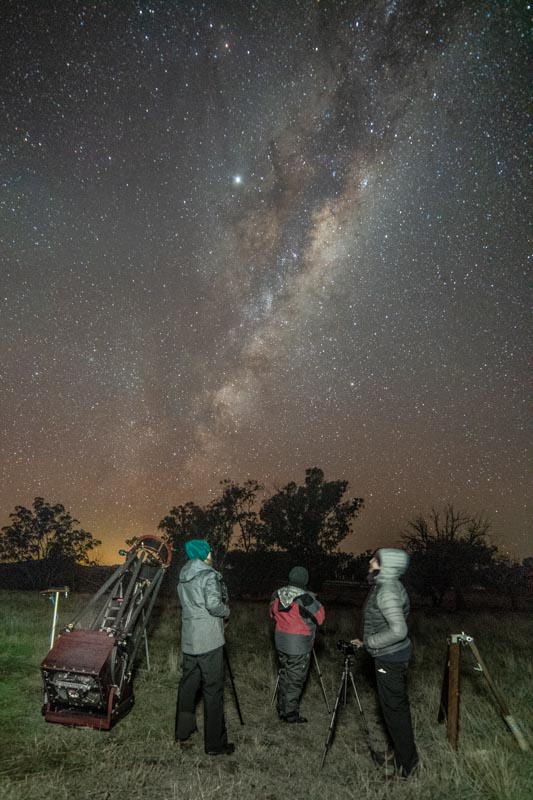 Nightscapes and Star Trails fieldnight
Central Milky Way - photo Joe Cali ©2017
Bridge and Magellanic Cloud - taken on Murrumbidgee Midnight Madness