WAITING FOR THE SHADOW

---

ASTROPHOTOGRAPHY by Joseph Cali


SOLAR ECLIPSES

I have observed 13 total and three annular solar eclipses since 1994. In this gallery I have presented a few photos of totalities. If you are interested in eclipses, there is a whole section of this website devoted to eclipses and especially total solar eclipses. If you are particularly interested in solar eclipses, follow the "eclipses" link below : -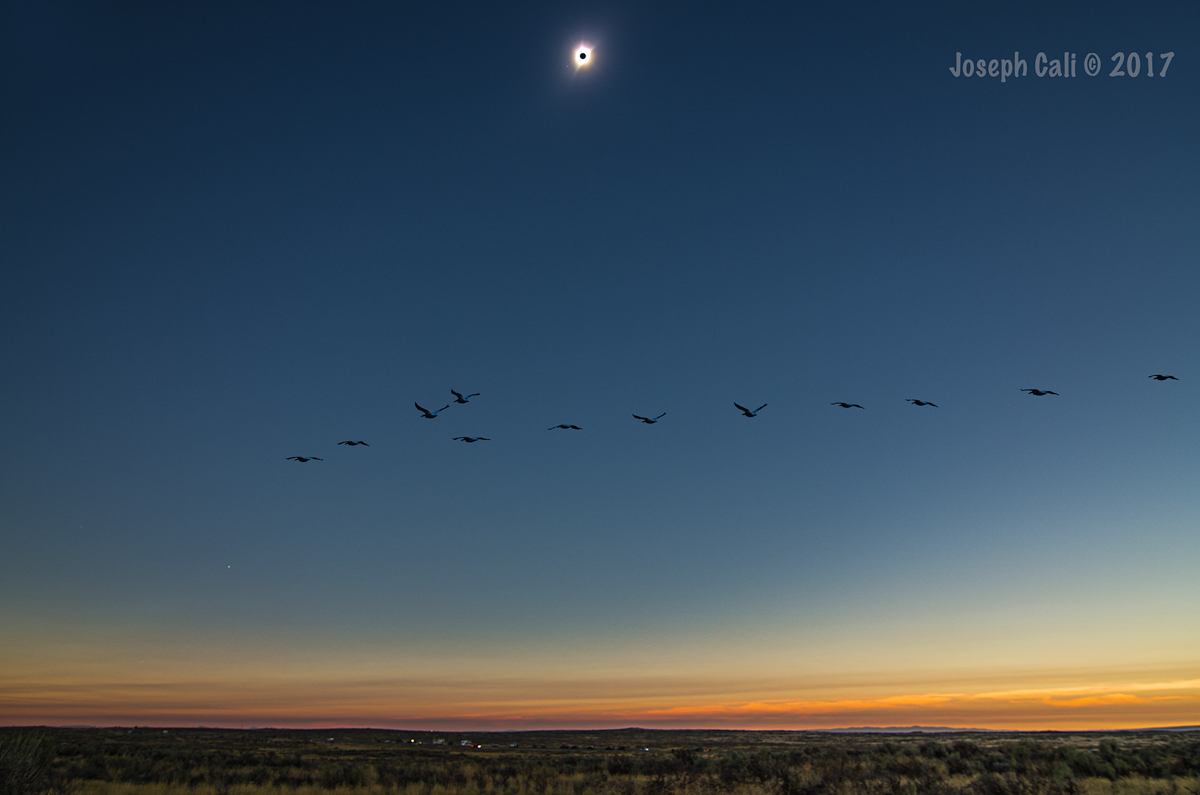 Total Solar Eclipse, August 2017, East Idaho, USA.
After spending 8 days touring the Yellowstone and grand Teton National Parks
with my long time friend and eclipse chasing partner Bengt Alfredsson, we baulked at the
weather in the Grand Tetons and decided to head west to eastern Idaho. The Tetons are
silhouetted on the horizon, in the distance, the geese flew past just as totality ended and I
composited them into the totality shot. Meantime, up on top of Rendezvous Mountain, our
friends Tony Crocker and Liz O'Mara were enjoying a fantastic clear view from 10000 ft altitude.
After the eclipse, they had a judge on hand to officiate at their wedding. Sorry we ran guys,
wish we could have been there for you.

March 2016, Ternate, Indonesia
View of the March 2016 eclipse from a high balcony in a hotel in Ternate. Bengt and I prefer to be outside where
we can see the whole sky. When we saw the commanding view out over the ocean from our high location, we decided
to forego the full sky view for the extra, elevation horizon distance and view out to sea.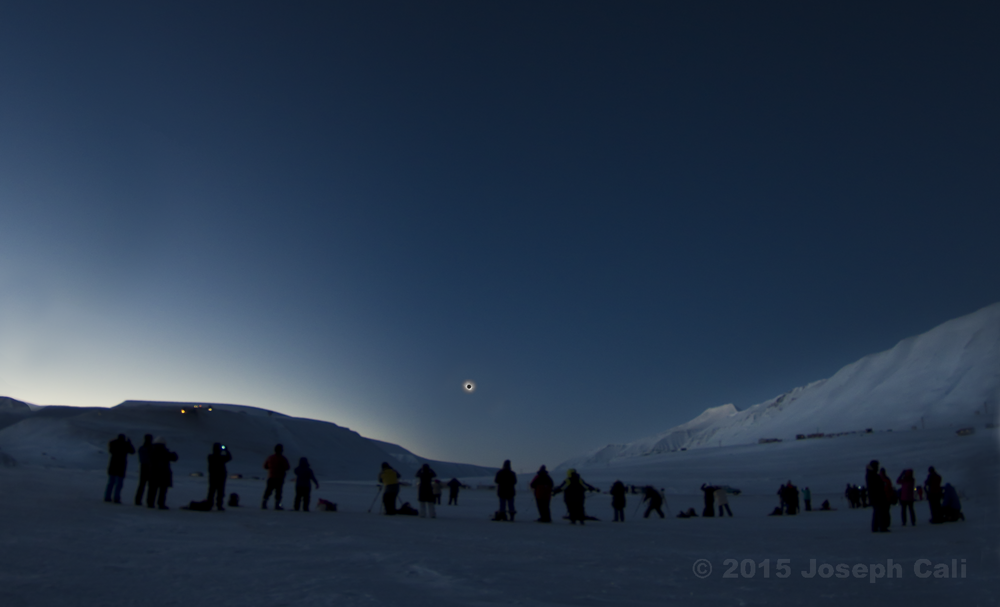 March 2015, Longyearbyen, Svalbard, Arctic Ocean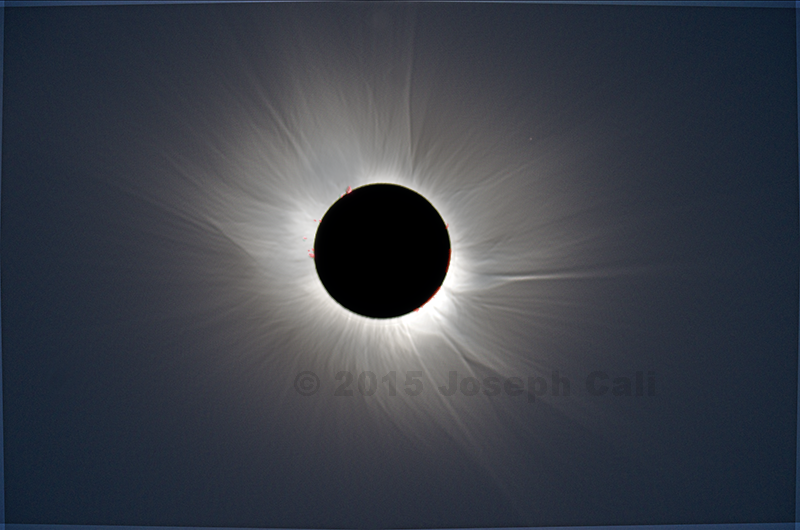 March 2015, Longyearbyen, Svalbard, Arctic Ocean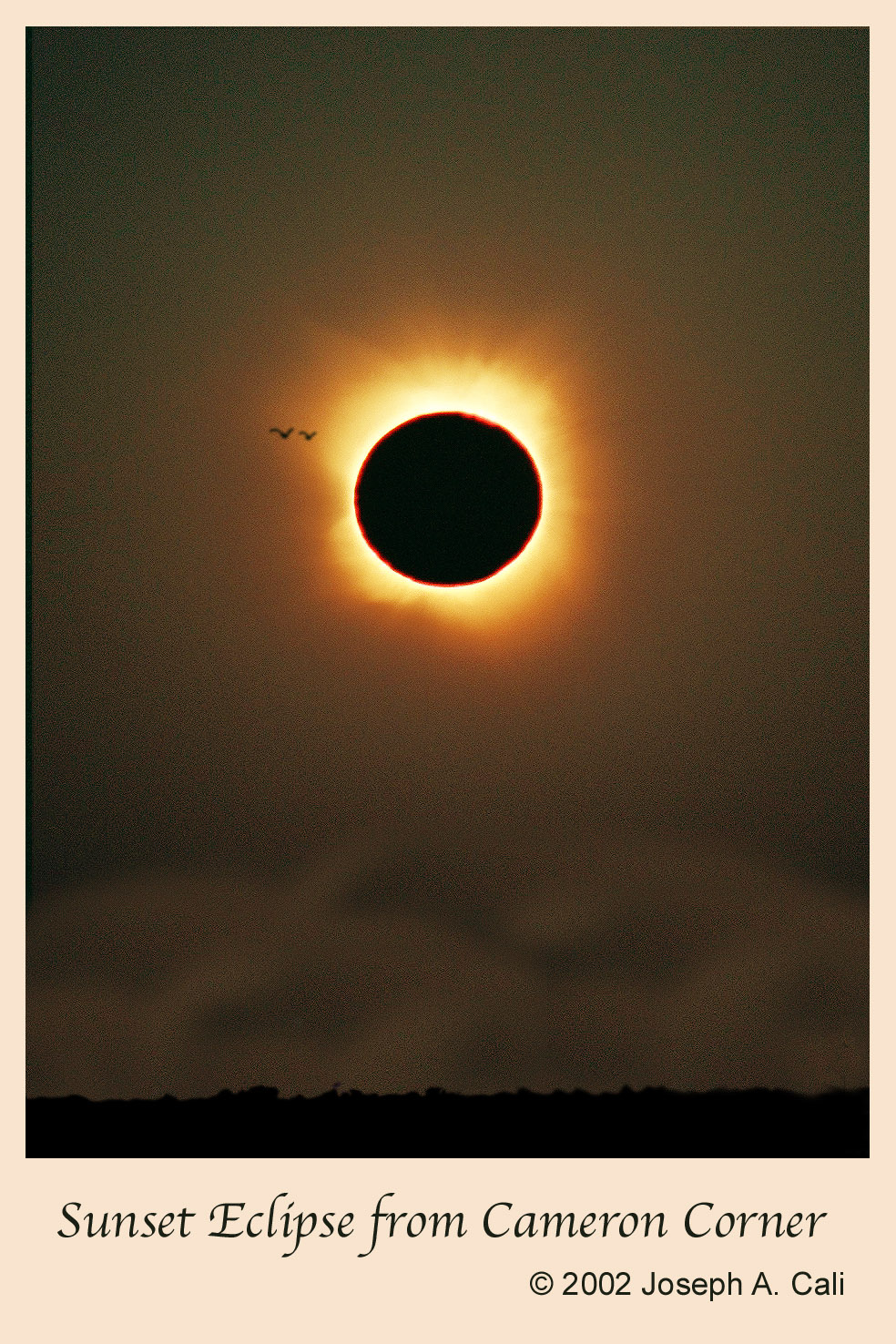 December 2002, Cameron Corner, Australia
March 2006, Jalu, Libya
July 2010, Tatakoto Atoll, far east French Polynesia

July 2010, Tatakoto Atoll, far east French Polynesia
July 2010, Tatakoto Atoll, far east French Polynesia