WAITING FOR THE SHADOW

---

ASTROPHOTOGRAPHY by Joseph Cali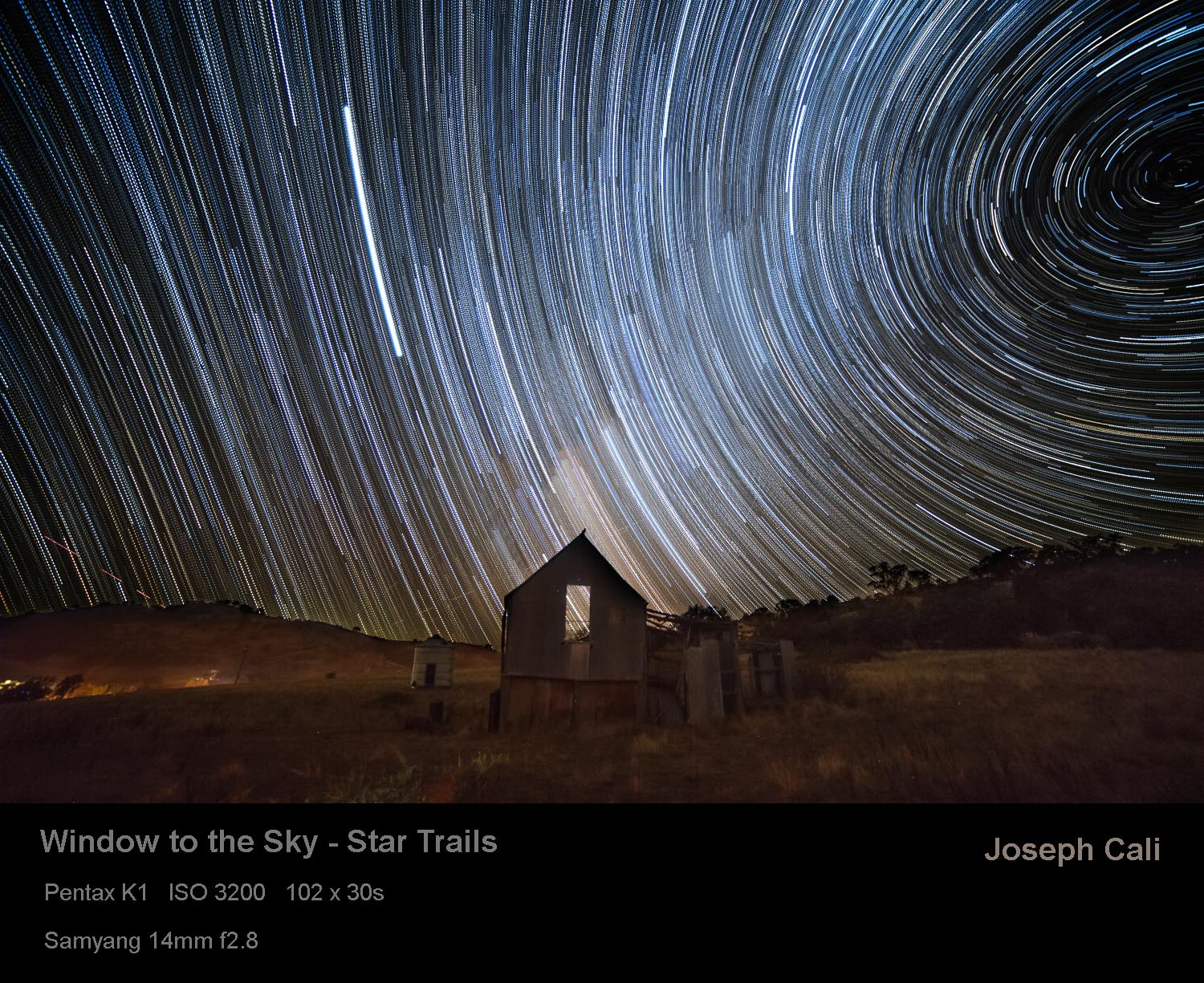 "Window to the Sky - Star Trails"
Pentax K1 ISO3200, Samyang 14mm f2.8, 102 x 30s stacked.
The raw data for this was acquired for a time lapse. The star trail was an afterthought.
In camera dark frame subtraction left gaps between each sub-exposure, thus the
fastest moving stars near the celestial equator have separated into dots.
"The Leaning Shed of Back Creek - , NSW, Star Trails"
Pentax K5 ISO 3200,Pentax 10-17mm fisheye zoom 226 x 30s stacked.
Pentax K1 ISO 3200 Samyang 14mm f2.8 156 x 10s exposures